Product Summary
The LM385BDR-2 is a micropower voltage reference. The LM385BDR-2 operates over a 20μA to 20mA current range and features exceptionally low dynamic impedance and good temperature stability. On-chip trimming provides tight voltage tolerance. The band-gap reference for these devices has low noise and long-term stability. The applications of the LM385BDR-2 include Portable Meter References, Portable Test Instruments, Battery-Operated Systems, Current-Loop Instrumentation, and Panel Meters.
Parametrics
LM385BDR-2 absolute maximum ratings: (1)Reverse current, IR: 30mA; (2)Forward current, IF: 10mA; (3)Package thermal idpedance: 97℃/W; (4)Operating virtual junction temperature, TJ: 150℃; (5)Lead temperature: 260℃; (6)Storage temperature range, Tstg: -65℃ to 150℃.
Features
LM385BDR-2 features: (1)Operating Current Range: 20μA to 20mA; (2)1.5% and 3% Initial Voltage Tolerance; (3)Reference Impedance: LM385 1Ω Max at 25℃; (4)All Devices: 1.5Ω Max Over Full Temperature Range; (5)Very Low Power Consumption; (6)Interchangeable With Industry-Standard LM285-2.5 and LM385-2.5.
Diagrams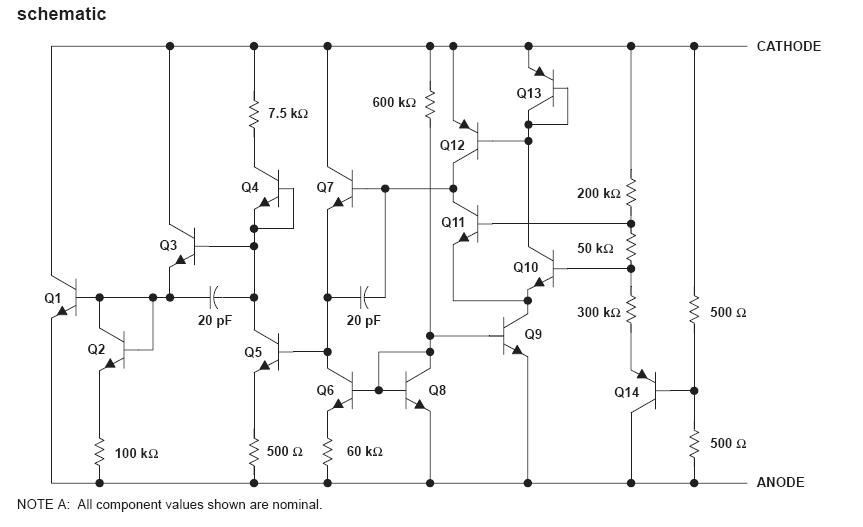 Image
Part No
Mfg
Description
Pricing
(USD)
Quantity

LM385BDR-2-5

Texas Instruments

Voltage & Current References Micropower Voltage Reference

Data Sheet



| | |
| --- | --- |
| 0-1: | $0.40 |
| 1-25: | $0.31 |
| 25-100: | $0.27 |
| 100-250: | $0.23 |

Image
Part No
Mfg
Description
Pricing
(USD)
Quantity

LM380

Other



Data Sheet

Negotiable

LM380N

National Semiconductor (TI)

Audio Amplifiers

Data Sheet



| | |
| --- | --- |
| 0-750: | $0.56 |
| 750-1000: | $0.44 |
| 1000-2500: | $0.41 |
| 2500-5000: | $0.39 |


LM380N/NOPB

National Semiconductor (TI)

Audio Amplifiers 2.5W AUDIO POWER AMP

Data Sheet



| | |
| --- | --- |
| 0-1: | $0.84 |
| 1-25: | $0.67 |
| 25-100: | $0.59 |
| 100-250: | $0.52 |


LM380N-8

National Semiconductor (TI)

Audio Amplifiers

Data Sheet



| | |
| --- | --- |
| 0-880: | $0.50 |
| 880-1000: | $0.39 |
| 1000-2520: | $0.37 |
| 2520-5000: | $0.35 |


LM380N-8/NOPB

National Semiconductor (TI)

Audio Amplifiers

Data Sheet



| | |
| --- | --- |
| 0-1: | $0.75 |
| 1-25: | $0.59 |
| 25-100: | $0.52 |
| 100-250: | $0.46 |


LM380N-8/SL102180



IC AMP AUDIO PWR 2.5W MONO 8DIP

Data Sheet



| | |
| --- | --- |
| 0-1: | $0.91 |
| 1-10: | $0.80 |
| 10-100: | $0.63 |
| 100-250: | $0.55 |
| 250-500: | $0.49 |
| 500-1000: | $0.39 |
| 1000-2500: | $0.36 |
| 2500-5000: | $0.34 |
| 5000-10000: | $0.33 |